July 29, 2020
Back
Unveiling the new Year 9 Learning Centre
Take a look at Avila's new contemporary learning space, designed with student input.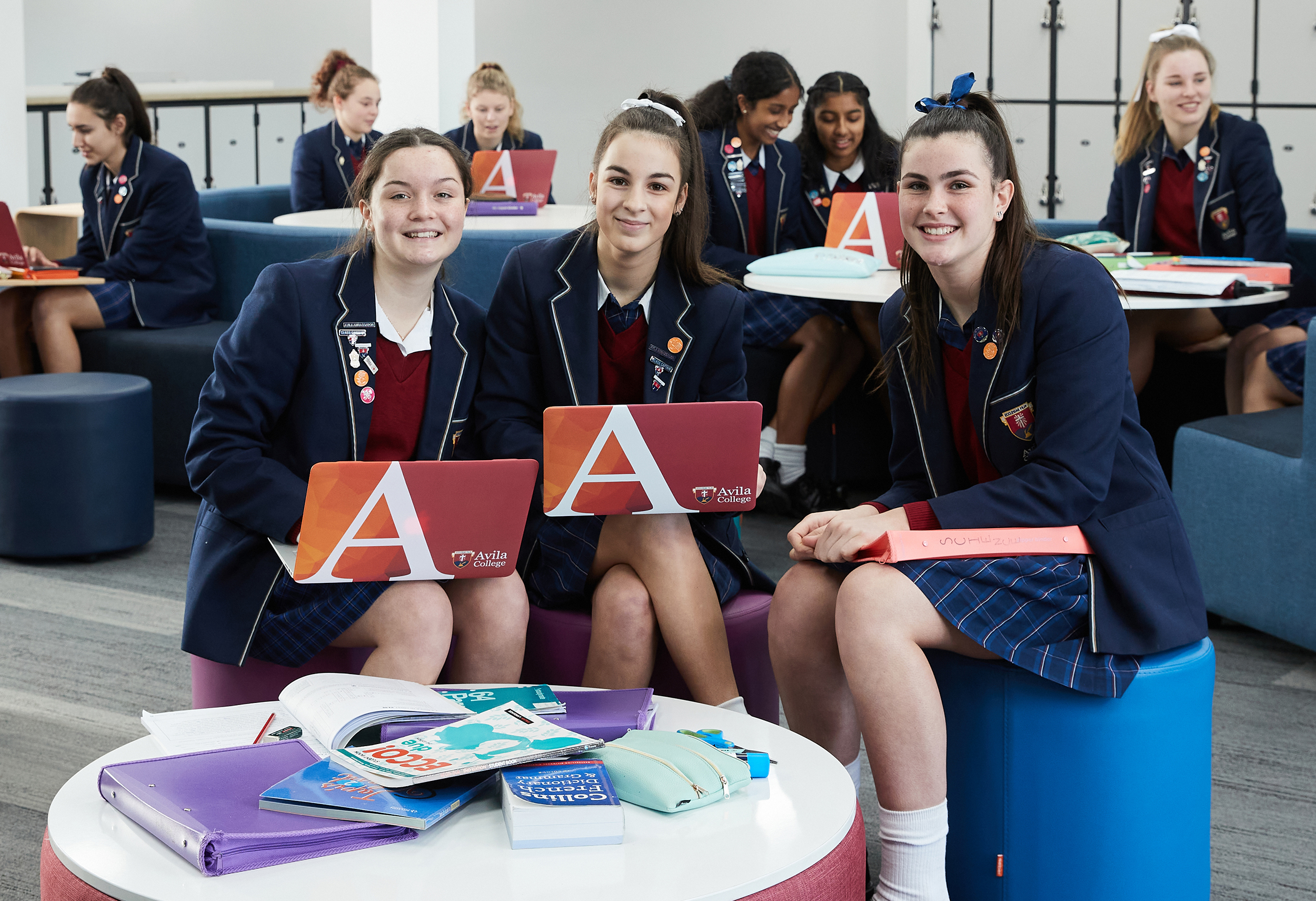 With an emphasis on flexible contemporary learning environments and communal spaces that inspire collaboration and connection, the new Year 9 Learning Centre opened in early 2020.
Classrooms allow for greater natural light and seamless connectivity and the new furniture items can be configured together for group work or set up individually for independent study. A common space which enables the whole cohort to meet together is augmented with booths and community break out areas.
Thank you to the Student Learning Captains who played a key role in the development of our building plans. Drawing on research, best practice and expert opinion, the Captains analysed and discussed the physical elements and practical considerations that contribute to creating a "great classroom".
Their input was been factored into the design, colour palette and furniture selection so that the new learning spaces reflect a student-centric approach.