Recognising Contribution, Commitment and Excellence
The Avila College Colours Recognition Program acknowledges, celebrates and encourages contribution, commitment and excellence across a diverse range of co-curricular areas of school life. The College Colours program provides additional opportunities for the formal recognition of students, over and above existing programs such as the Celebration of Excellence awards, student leadership appointments and Student of the Term.
College Colours are awarded annually for the following five categories
Academic
The Arts
Catholic Identity and Community
Public Speaking and Debating
Sport
The Awarding of College Colours
Avila College Colours are awarded annually at the Avila Day celebration.
Students who have achieved College Colours receive a certificate and a ribbon in the relevant category colour, embroidered with the number of that particular year. The ribbon can then be stitched on to the blazer pocket according to the College uniform directions.
College Colours Program Guide
Discover more about the Avila College Colours program and learn how to achieve qualification points in each category in the Avila College Colours Program Guide.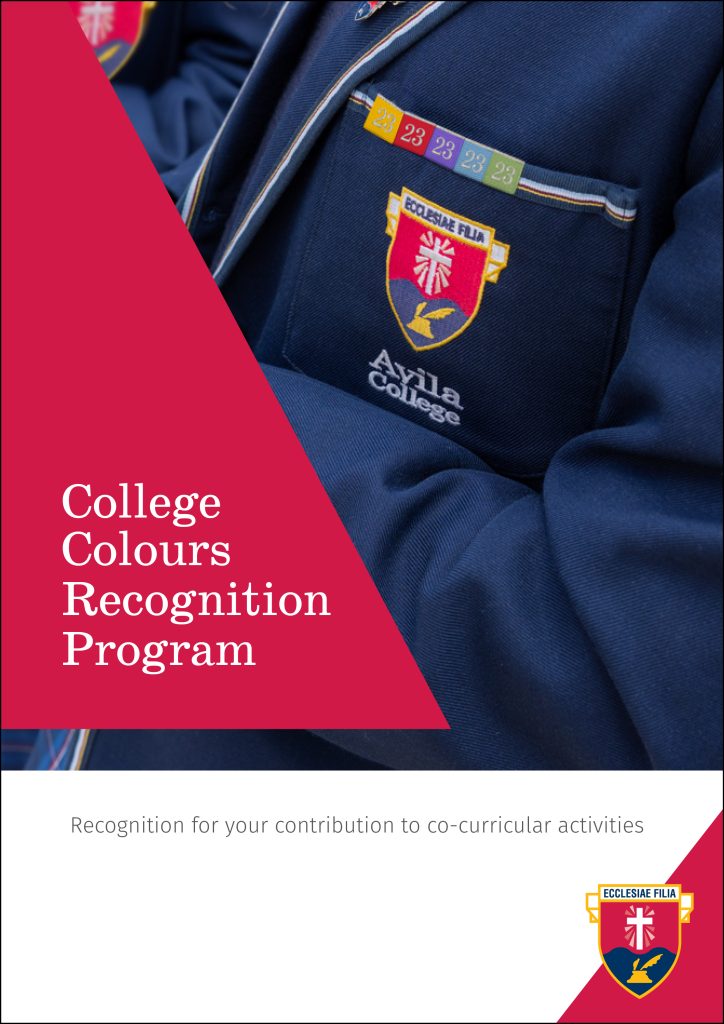 Attaching Colours to Blazers