Hello and Welcome
Welcome to the world of Avila! A vibrant, active and engaging learning community that seeks success for every student in all she explores and aspires to. At Avila College students are at the centre of our mission to provide inspirational experiences of the rich tapestry of twenty first century learning innovation.
An Avila education is one that is founded on the tradition of Catholic and Presentation values. Faith, hope, love and justice guide our relationships with each other and the wider world. They are essential touchstones for life long learning journeys for all students, staff and alumnae – wherever their journey takes them.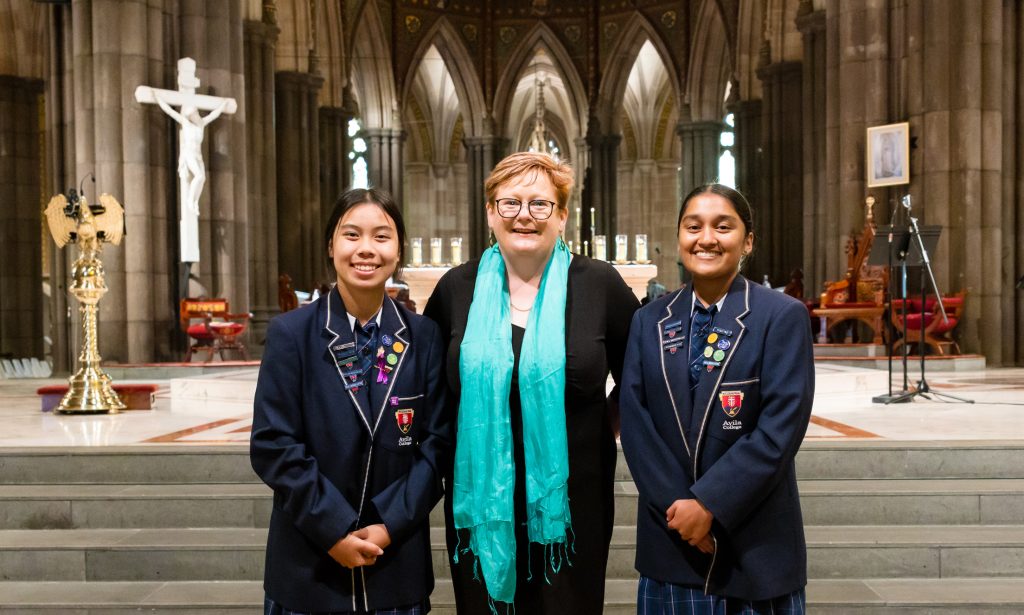 Learning and teaching at Avila College is a dialogue. Families of Year 4, 5 and 6 students are invited to join our conversation and explore Avila College in action through our virtual tour or our School Tours events and meet students, staff, parents and members of the College Leadership. You can also stay connected with the latest from Avila on our social media platforms – Facebook and Instagram.
Dr Michelle Cotter | Principal, Avila College
Exec. MBA, M.Ed. Leadership, M.Ed. RE, Post Grad. Dip. IT, Post Grad. Dip. Adult Ed., Grad.