Important: New for 2023
Please Note: In 2023, the senior certificate options for Victoria have changed.
The VCE will now include the Vocational Major (VM), a 2-year program that sits within the VCE.
VCAL will be phased out. The final year of intermediate/senior VCAL subjects will be available to Year 12 students only in 2023. They will graduate with a VCE VM Certificate.
The Victorian Pathways Certificate (VPC) has been introduced for Year 11 and 12 students who would benefit from a more flexible, accessible and individualised program and will replace VCAL Foundation.
In Year 11, one unit of Religious Education will run for both semesters. In light of this, students will also have the opportunity to also select another VCE unit that will run for two semesters.
Watch the Senior Pathways 2023 Video
The Senior Pathway options are changing in 2023 in Victoria. Watch this comprehensive instructional video to understand the new pathway options available at Avila College.
Year 11 and Year 12 at Avila College
In Year 11 and Year 12 students have the opportunity to specialise and select a pathway that suits their interests and future options. All pathways can include VET subject electives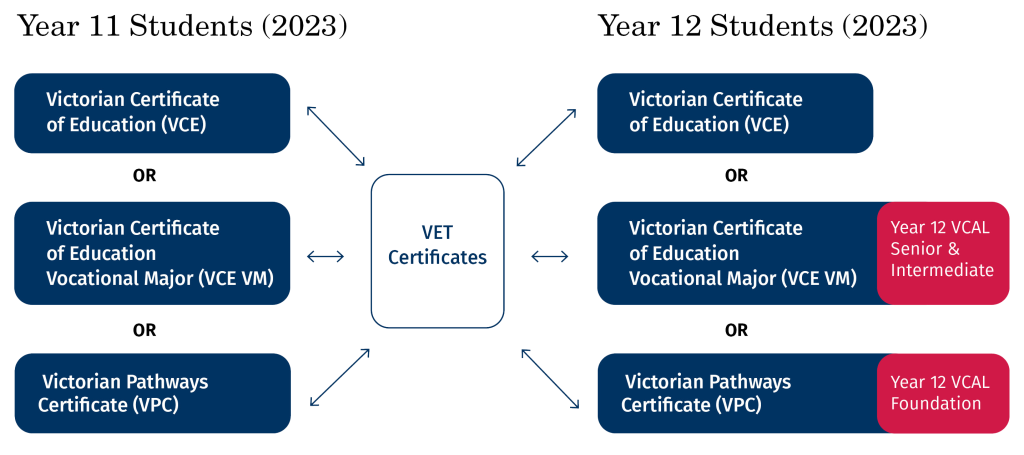 The Senior Pathway Options for 2023
Click on the links below for an overview of each pathway option, program structure and the subject choices available.
Additional Resources and Information
Where To Now?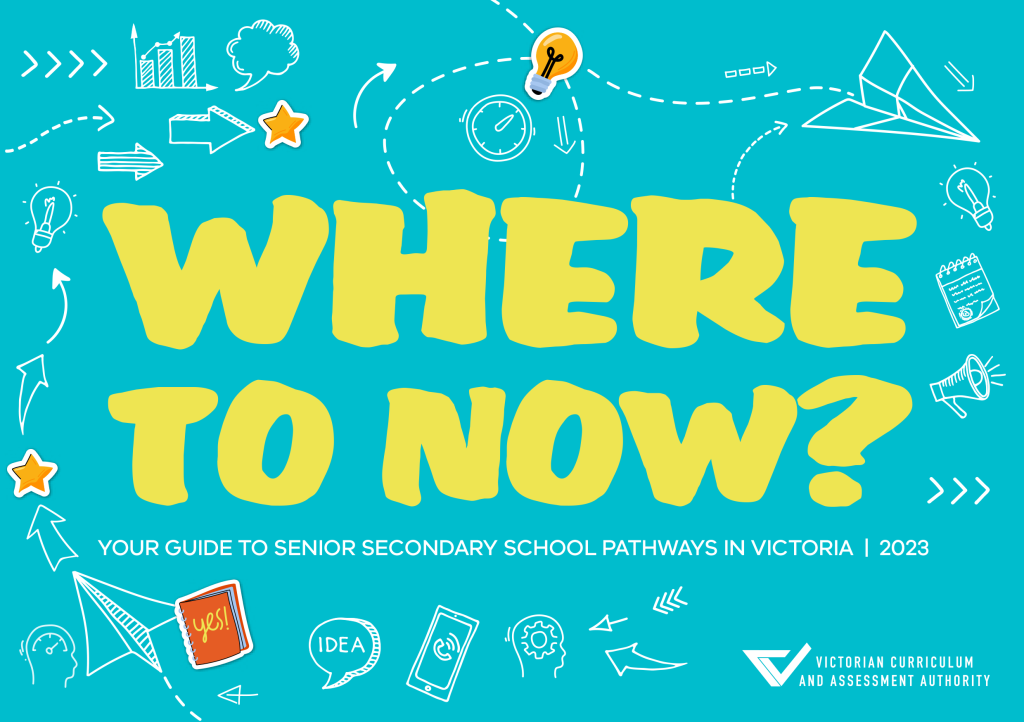 Click here to read through the Where to Now publication produced by VCAA (Victorian Curriculum and Assessment Authority).
Pathway Options for 2023 (Video)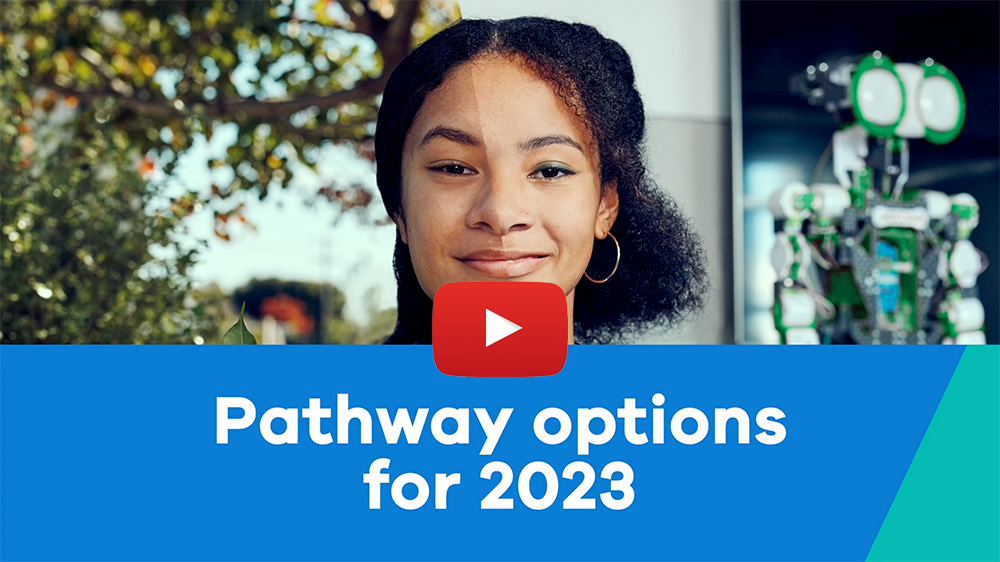 Many Talents One VCE
The Many Talents One VCE webpage provides information about the changes to senior secondary education in Victoria: vic.gov.au/oneVCE