Overview of the Victorian Certificate of Education (Video)
The current VCE Program allows students to achieve a VCE certificate and an ATAR ranking if required, offering a pathway for students to pursue tertiary studies after school.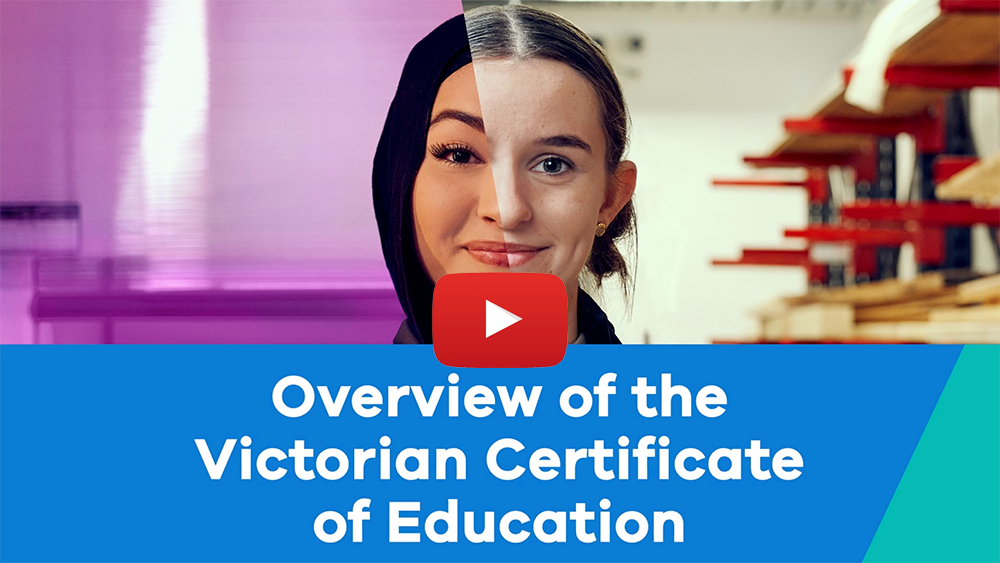 The Victorian Certificate of Education (VCE) is typically undertaken over two years but may be taken over a longer period with some students starting some VCE studies in Year 10.
Year 11 includes the compulsory studies: English or Literature, Religious Education, and LAVP.

Many university courses include 'presumed knowledge' of some VCE mathematics and there are increased expectations by employers that employees know how to interpret and work with metadata.

All VCE students at Avila College are expected to continue their study of Mathematics in Year 11.  In an exceptional situation, a student may plan to discontinue her study of Mathematics at the end of Year 10. Such students will be required to discuss the potential negative implications of such a decision with the Deputy Principal, Learning and Teaching and with the Pathways Leader. Parents will be involved in discussions about the risks in making such a choice.
Quick Links
Web Preferences


Open |

Tuesday 25 July


Close |

Monday 14 August
In senior years, personal choice and responsibility for learning are greatly encouraged. This is in keeping with research that shows adolescents learn better when they feel they are involved in their own learning.
VCE Structure
General Advice regarding VCE Units
Units 1 and 2 of a study will usually be completed during Year 11 and Units 3 and 4 are usually completed during Year 12.
It is highly recommended that where possible a full sequence of Units 1 and 2 be undertaken as preparation for the study of a Units 3 and 4 sequence.
High achieving students may complete an application process to undertake some Unit 1 and 2 studies whilst in Year 10 and one Unit 3 and 4 sequence whilst in Year 11.
Year 11 students should select:
Unit 1 and 2 English and/or Literature
A total of twelve VCE or VET units including the English and/or Literature units
Full sequences of Unit 1 and 2 in the same subject where possible
A Religious Education option in addition to the twelve units already selected
Year 12 students should select:
Unit 3 and 4 English and/or Literature
A total of five Unit 3 and 4 sequences including English and/or Literature
A Religious Education option (compulsory – can be school based religious education which is not a VCE subject)
If studying a VET subject at any level the same subject must be selected for both semesters.
VCAA minimum requirements for attainment of Victorian Certificate of Education
Completion of at least 16 units including:
at least 3 units from the English group, including a Unit 3-4 sequence
at least 3 sequences (6 units) of Units 3 & 4 VCE studies other than English, which may include any number of English sequences once the English requirement has been met.
Vocational Education and Training (VET) studies may also be included and count towards the number of units required to successfully complete VCE but can only count for two of the required Unit 3 and 4 sequences.
VCE (Baccalaureate)
The VCE (Baccalaureate) is contained within the VCE and provides an additional form of recognition for those students who choose to undertake the demands of studying both a higher level mathematics and a language in their VCE program.
To be eligible to receive the VCE (Baccalaureate) the student must satisfactorily complete the VCE and receive a study score for each prescribed study component. The VCE program of study must include:
a Units 3 and 4 sequence in English or Literature or English Language with a study score of 30 or above; or a Units 3 and 4 sequence in EAL with a study score of 33 or above
a Units 3 and 4 sequence in either Mathematics Methods (CAS) or Specialist Mathematics
a Units 3 and 4 sequence in a VCE Language
at least two other Units 3 and 4 sequences
Choosing VCE Units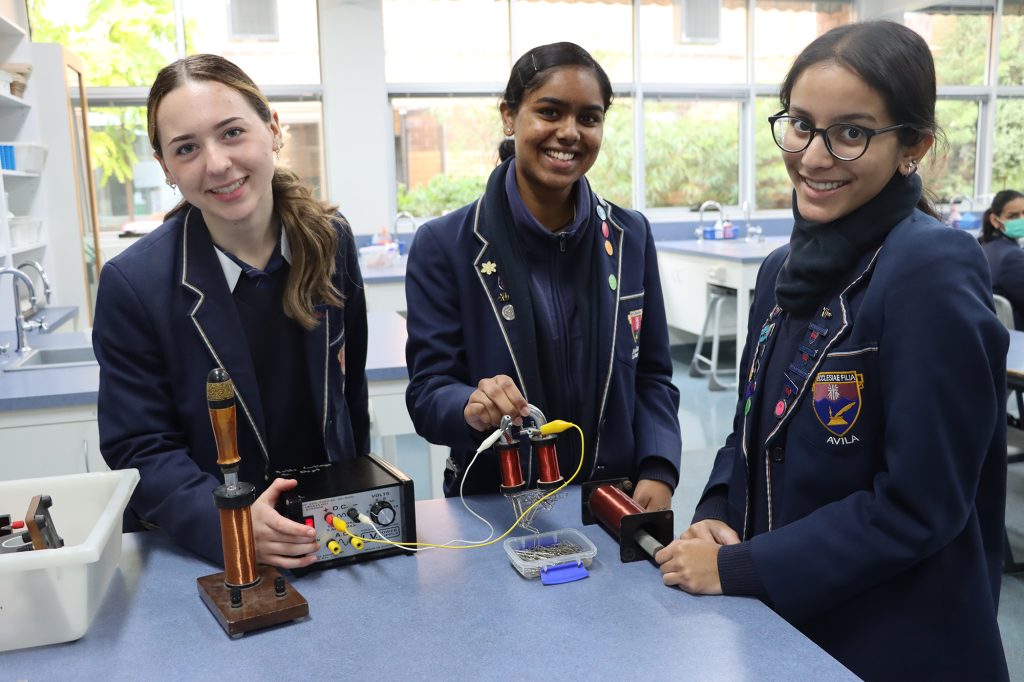 You can begin most studies either at Unit 1, Unit 2 or Unit 3.
Unit 1 & 2 level is the equivalent of Year 11.  You can choose to do one or both units at this level.
It is recommended that a sequential study of Units 1 & 2 provides a better background for a Unit 3 & 4 study.
Unit 3 & 4 level is the equivalent of Year 12.  You have to do both units as a sequence at this level.
It is possible to do a unit 3 & 4 sequence in the first year (Year 11) of your VCE and some 1 & 2 units in the second year (Year 12) of your VCE or in Year 10.
The ability to undertake a 3 & 4 sequence in Year 11 will be subject to the VCE Acceleration Panel's approval. See below for details of acceleration criteria and application process.
Learning Outcomes, SAC's and SAT's
In all VCE studies:
Learning Outcomes define what a student will know and be able to accomplish by the end of the unit. Outcomes must be demonstrated and will be measured according to key knowledge and key skills.
School assessed coursework (SACs) will be undertaken largely in class. School assessed tasks (SATs) are relevant only to a small number of studies which require production tasks, such as Algorithmics, Studio Arts, Product Design & Technology, and Visual Communication Design.
For Year 11 students, assessment tasks will be set regularly and graded internally. A medical certificate is required for any absence on an assessment day. Students are required to sit the missed assessment after school at the first "catch -up" session after their return. The end of semester report will record these grades.
Year 12 students have their coursework assessed with a raw score. This is subject to external moderation with the final graded results reported to students by the Victorian Curriculum and Assessment Authority (VCAA) at the end of the year.
All students undertaking any Units 3 & 4 subjects must sit the GAT (General Achievement Test) examination in June. This is VERY important and may be used if a Derived Examination result is required and by some tertiary institutions for some Middle Band places.
A medical certificate is required for any missed SAC in a VCE subject at Years 10, 11 and 12.
Some Year 12 SACs are scheduled after school hours. Students are notified about these on their course outline at the beginning of the unit.
Acceleration Options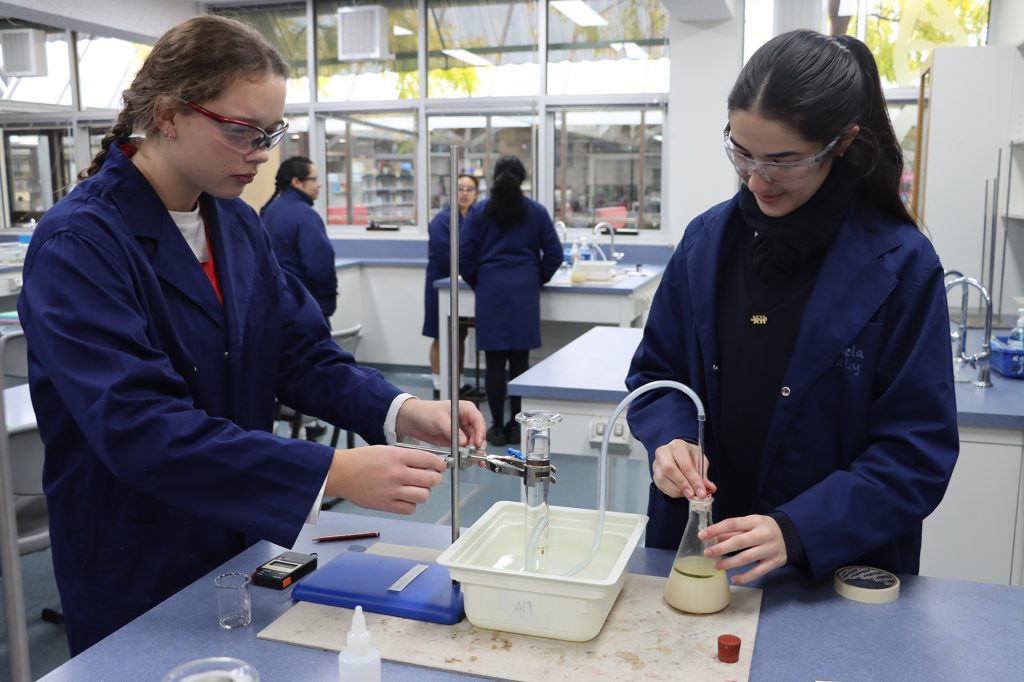 The timetable grid for senior students (Year 10 to 12) has been aligned to provide access to genuine acceleration opportunities. At Year 10, there are several VCE subjects suitable for highly able students to select. Undertaking a VCE unit provides an excellent experience for students capable of advanced study. However, places are offered subject to the number of students interested. As a result, a VCE unit 1 or 2 subject which was offered one year may not have the sequel run the following year, and students may have a year's gap before they undertake it as a 3 & 4 Unit.
Highly able students, with a strong attendance record, who wish to apply for acceleration must show clear evidence of the following criteria:
Strong academic results such as above 75% according to Semester 1 report.
Engagement in learning.
Personal supporting statement.
Self-reflection
Applications for acceleration open on Wednesday 26 July 2023 and close on Thursday 3 August 2023. Students will be advised of the outcome by Wednesday 9 August 2023.

Click here for the Unit 1&2 Acceleration Application Form

Click here for the Unit 3&4 Acceleration Application Form
It is important to note:
Priority is given to Year 11 students in Units 1 & 2 subjects and to Year 12 students in a Unit 3 & 4 sequence.
As classes are scheduled based on the number of students selecting the subject, it is not possible to guarantee entrance to the 3 & 4 Unit in that subject in Year 11
Overall performance in Year 9, including excellent attendance and strong work habits, is a key consideration for approval for acceleration into a VCE subject in Year 10
Entrance to a 3 & 4 Unit in Year 11 is dependent on very strong grades for assessment tasks in most subjects, particularly those closely related to the Unit 3/4 subject
Assessment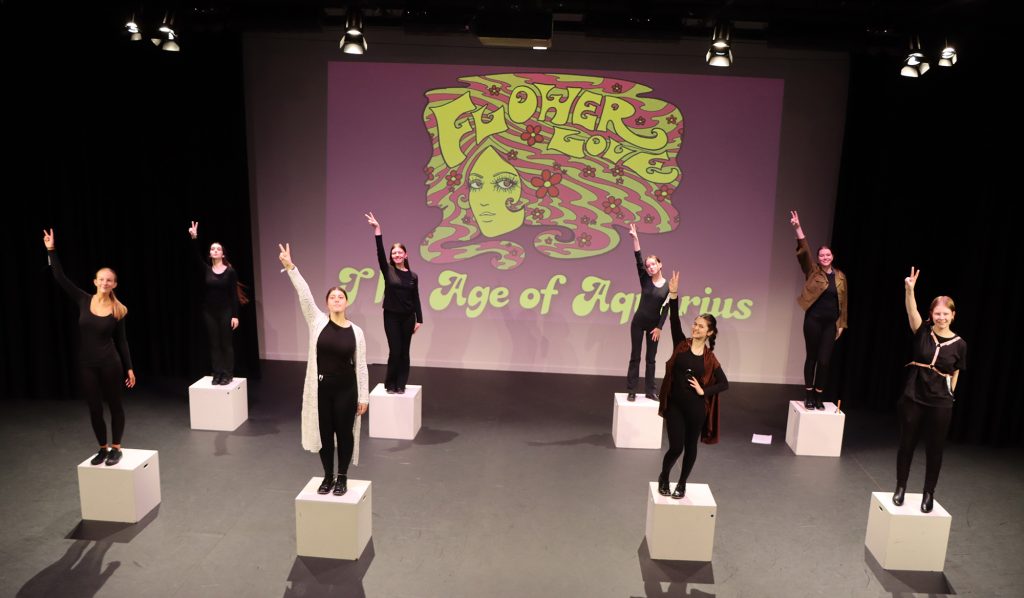 Achieving Unit Outcomes
For satisfactory completion of a unit, a student must demonstrate achievement of each of the outcomes for that unit as specified in the VCAA Study Design.  The decision will be based on the teacher's judgement of the student's performance on assessment tasks designated for the unit.  It is the school's responsibility to develop courses that provide opportunities for students to demonstrate achievement of the outcomes and satisfactory completion of the units of study.  The judgement of satisfactory completion is a school responsibility and is not subject to appeal to the Victorian Curriculum and Assessment Authority by students.
What students must do to satisfactorily achieve an Outcome
Achievement of an outcome means:
work meets the learning outcomes and demonstrates the key knowledge and key skills
work was submitted on time, either submitted to the study teacher in class or by 3:30pm on the specified day
work is clearly the student's own
work can be authenticated by sufficient student attendance at classes
there has been no substantive breach of either VCAA or school rules
If all outcomes are achieved, the student receives 'S' for the unit.
If any of the outcomes are not achieved, the student receives 'N' for the unit.
Assessment of level of performance
Units 1 & 2 will be school assessed.
Units 3 & 4 will include school assessed coursework and externally assessed examinations
Authentication
It is important that all work can be authenticated as the student's own.  Work must be either done in class or the student must regularly show the teacher drafts of the developmental process of the task.
Any work that cannot be authenticated as the student's own work will not be accepted and the student will be required to complete another task, and, might be subject to a disciplinary interview, or subject to failure.
Students should never use someone else's words unless they are an acknowledged quote. This includes a tutor's.