Learning Outside the Classroom
Avila College students have many broad and varied opportunities to further develop academically, think globally, embrace their intellectual curiosity and learn beyond the classroom.
World Study Tours
Planning a space mission at NASA's Johnson Space Center in Houston is just one of the many global learning experiences available to Avila College students.
Other opportunities include international language and cultural study tours, sustainable community project expeditions to developing countries and an indigenous immersion tour to Central Australia. International trip itineraries are carefully constructed to enable students to further develop as socially responsible global citizens, gain a better understanding of themselves and build connections across borders.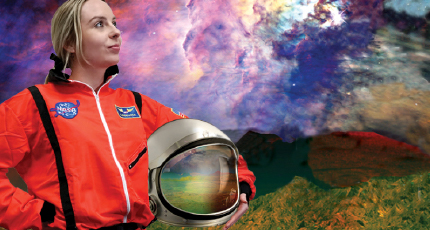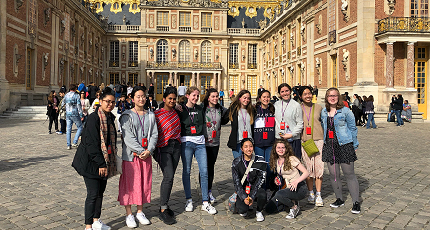 Santa Teresa Immersion Tour
The Santa Teresa Immersion offers students an opportunity to immerse themselves in the richness and uniqueness of Aboriginal culture, artwork, spirituality and language when they visit and live with the Santa Teresa community, approximately 80 kilometres from Alice Springs. The Immersion incorporates elements of social justice as students engage with local organisations such as the Women's Centre, Health Centre, Spirituality Centre, the Parish and School. Students learn, listen and gain an appreciation of Anangu people, their spirituality and connection to the land – in particular at the Uluru and Kata Tjuta National Park.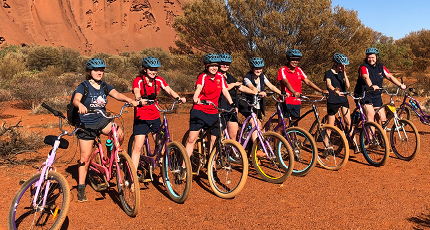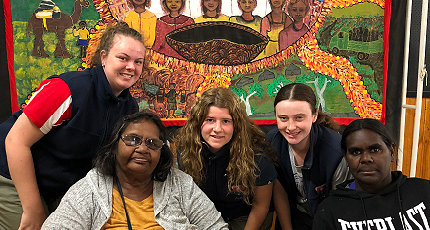 Camps and Adventures
The Discovery Learning Program is a dynamic element of the College curriculum, and facilitates experiential learning beyond the walls of the traditional classroom. Outdoor education experiences on residential camps offer a chance for students to take greater responsibility for themselves, connect with nature and each other, explore an unfamiliar environment and learn hands-on skills.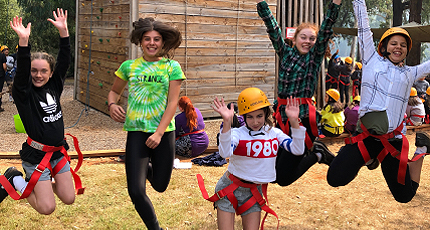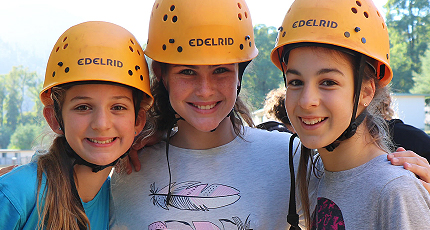 City Experience
City Experience is a civic and social equity educational program that fosters students' research skills, critical analysis and collaborative learning while developing their independence and initiative. With the city as their classroom, students explore the CBD, complete multidisciplinary tasks in a real-life context and investigate a contemporary issue.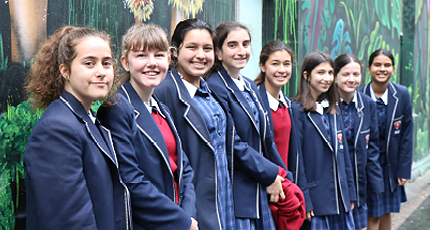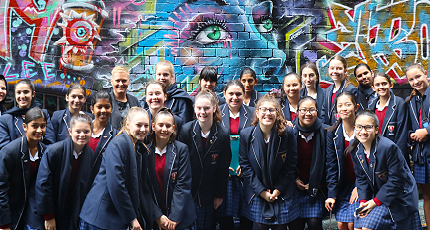 STEM-4-All
Designed to promote female leadership in STEM, Avila College's signature STEM-4-All program was developed by a group of teachers from the Science and Mathematics department. The inquiry based program teams Year 8 mentors with Grade 4 students and together they develop and test a hypothesis through experimentation in the Avila College laboratories.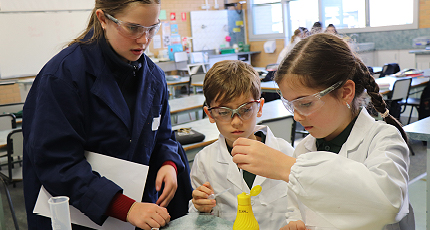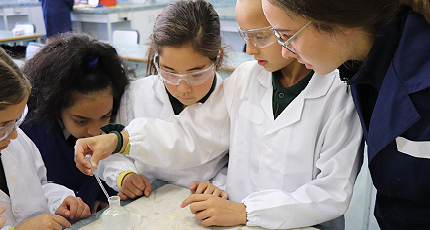 The Better World Project
Developed specifically for Avila College, The Better World Project is a cross-curricular and collaborative learning program that provides an opportunity for students to think deeply about the world that they live in. Together with a Mentor Teacher, Year 7 students work in groups to research social, economic and environmental factors that have the potential to make the world a better place in the future.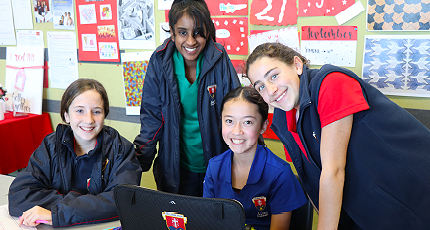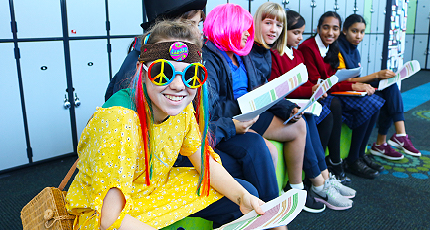 Environmental Field Work
Through the Humanities program and specialist senior subjects, Avila students regularly move outside the classroom to conduct fieldwork in a range of natural and urban environments. From analysing water in the wetlands, to learning about contemporary architecture and sustainable city planning, students have the opportunity to conduct investigative projects, measure, monitor, observe and hear from experts as they interact with the world around them.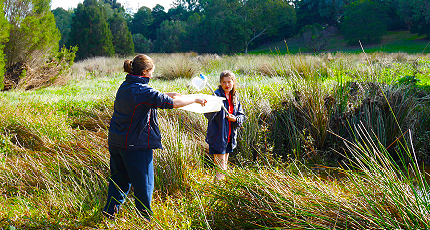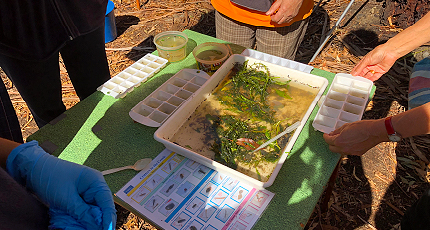 Service and Justice
The Year 10 Service and Justice Program provides a structured opportunity for students to look beyond their immediate community and engage with wider society through the lens of our Gospel and Presentation values. It exposes them to a diverse range of community groups and organisations and encourages them to listen, observe and act. The program includes visits to primary schools and aged care facilities, preparing meals in the Fareshare kitchens and planting trees for the foreshore regeneration project.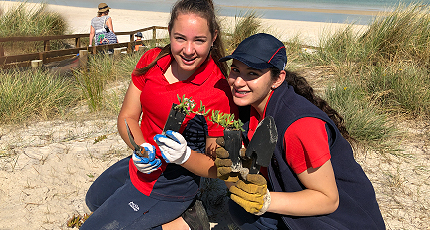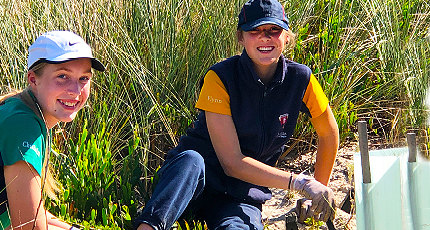 Museums, Exhibitions and Landmarks
The curriculum at Avila College is regularly augmented with educational excursions to a range of museums, exhibitions and landmarks so students can see and experience their classroom learning firsthand and meet the people who influence and curate these specialty areas. From meeting our MP's in action at parliament house and hearing authors at the Melbourne Writer's Festival to viewing an international exhibition at NGV, Avila students are provided with real-world contexts designed to engage and inspire them to be lifelong learners.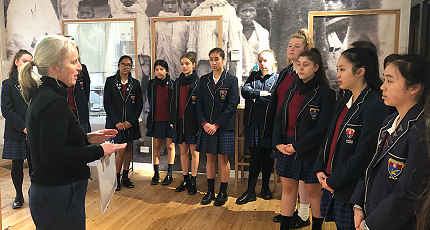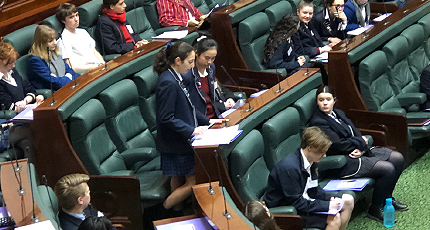 Specialist Training
Regular guest presenters to the College and specialist training programs also offer Avila students a chance to refine their learning and develop additional skills beyond the classroom.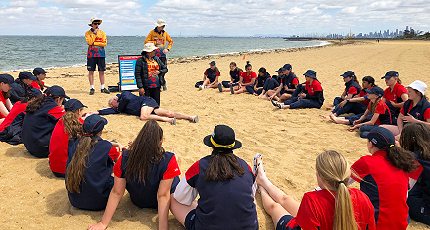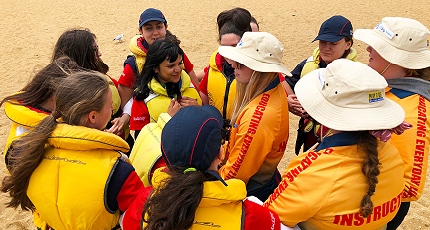 Beyond 2040 Program