May 23, 2017
Back
Sir John Monash Youth Leadership Award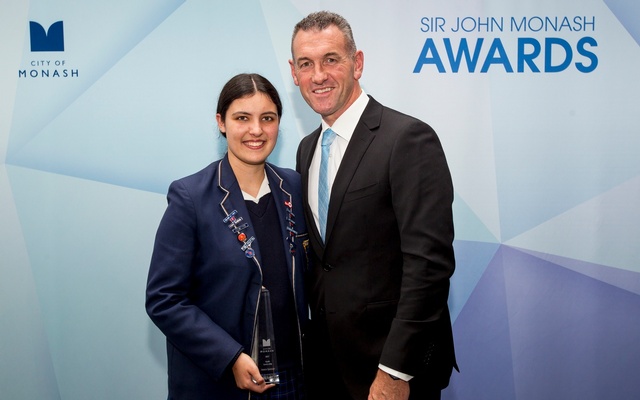 Avila College Year 12 student Emma Spencer has been acknowledged with the Sir John Monash Youth Leadership Award in recognition of her active commitment to community, reconciliation and peer leadership.
A senior captain at Avila College, Emma works tirelessly to develop the knowledge of Aboriginal issues in not only the College but the broader community. She ran the Close the Gap Campaign, the NAIDOC Week celebrations, the Reconciliation Week activities, fundraising for Aboriginal people in Northern Terrroitory communities and more. She meets with interested students from Years 7 to 12 each Friday to plan activities and to educate the group about what is happening in the area of Reconciliation. A keen public speaker, Emma has recently been chosen to be Lions Youth of the Year and was a Victorian Representative at the National Constiturional Convention for students.
A most humble yet effective leader, Emma is recognised and respected as a person of integrity and passion within the school community. Congratulations Emma on a well deserved award!