August 27, 2013
Back
Congratulations to VCE Class of 2012 High Achievers
Avila proudly congratulates the Year 12 students of 2012 on achieving outstanding results in their VCE year. We congratulate Laura DeRango who achieved an ATAR score of 99.55 and was the 2012 College Dux.
Laura's subjects included Health and Human Development (Year 11, 2011), Chemistry, Italian, Literature, Mathematical Methods, Specialist Mathematics. In 2011 she studied Health and Human Development Units 3 & 4 and achieved a perfect study score of 50. Laura has had an excellent work ethic and this year was recognised at Presentation Evening by being awarded Academic Excellence Awards in Chemistry and Specialist Mathematics. Laura has generosity of spirit that allows her to share her talents and insights with other students in her classes.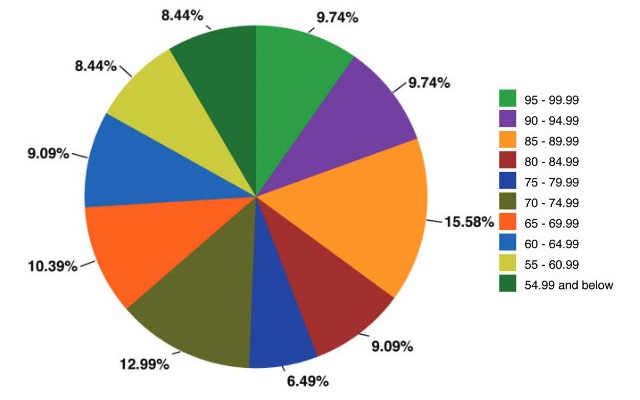 During her time at Avila, Laura has actively participated in many extra curricular activities: Inter- house Swimming and Athletic Carnivals; Inter-school Netball, Cricket and Football and the Creative Arts and Music Festivals as a member of the Orchestra and String Ensemble. She has taken part in the Red Cross Door knock Appeal, has led tours of the School on Open Mornings and undertaken Community Service at the Halcyon Centre and with Rosie's Outreach at Flinders Street.
Other students to achieve exceptional results were:
Phoebe Tapley who scored ATAR of 99.05
Demi Tsironis who scored ATAR of 98.90
Stephanie Berlangieri who scored ATAR of 98.50
Sarah Genovese who scored ATAR of 98.00
Twenty percent of Avila students achieved an ATAR score of 90 and above. The VCE Class of 2012 are to be congratulated on their dedication to their studies and we must also thank and acknowledge the tremendous contribution made by the professional teaching staff at Avila College in achieving these results.