December 12, 2022
Back
Congratulations to the Class of 2022
Avila College warmly congratulates the Class of 2022 on achieving outstanding results in their VCE and VCAL studies. 9% of the class achieved an ATAR score over 95 placing them in the top 5% of Victoria and 40% achieved a score over 80, placing them in the top 20% of the state.
15 students also received the VCE Baccalaureate, an additional form of recognition for students who successfully meet the demands of studying a higher-level mathematics subject and a language in their VCE program.
College DUX 2022
Congratulations to the Avila College DUX 2022 Elizabeth Dinh, who achieved an ATAR score of 98.5 and a perfect score of 50 in Further Mathematics.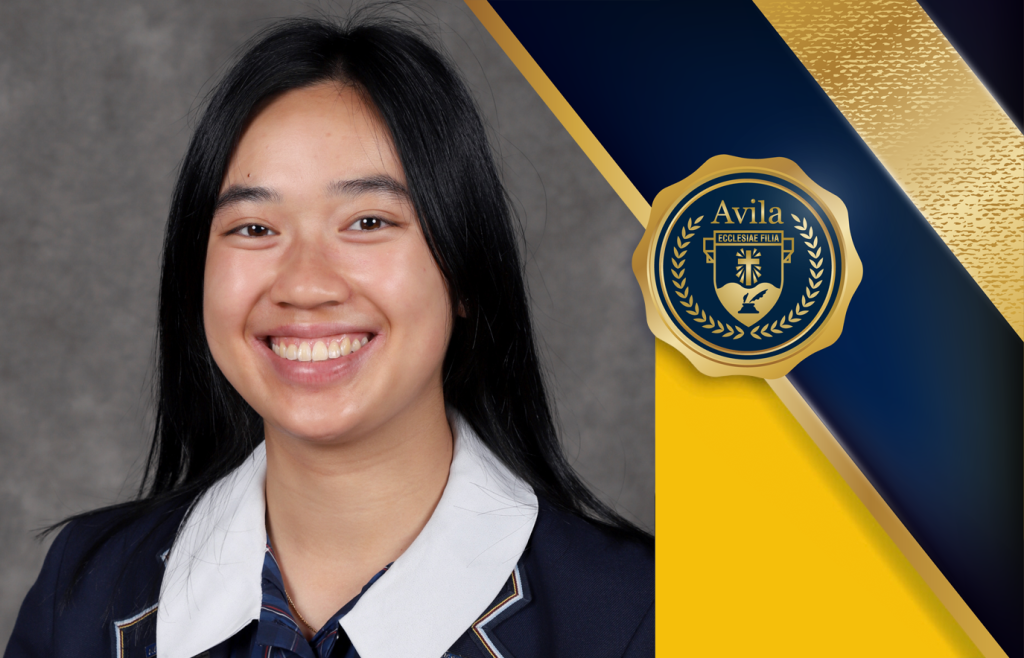 A passionate, community minded and authentic student leader, Elizabeth has pursued excellence in all of its forms, not only for herself but for her peers as well. Throughout her time at Avila College, Elizabeth has embraced every opportunity to contribute, participate and engage in school life. An accomplished violinist, articulate speaker and excellent athlete, she has represented the College across many fields and as an Avila Ambassador.
Recognised as the Rotary Lions Youth of the Year in 2022, Elizabeth was also the Public Speaking and Debating Captain, Year 12 Debater of the Year and Runner Up Avila 2022 Swimming Champion. Earlier this year Elizabeth participated in the RACI Titration Stakes Chemistry competition and has adeptly balanced her leadership duties and co-curricular activities with her studies. Elizabeth plans to study Optometry.
2022 VCE Results Newsletter