June 24, 2019
Back
Avila's Poppy Project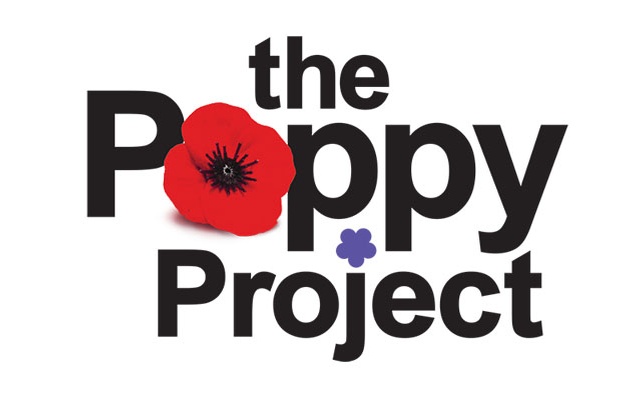 Year 9 student Madison is on a mission – to make 2000 poppies by the end of October so Avila College can set up a poppy installation on Remembrance Day.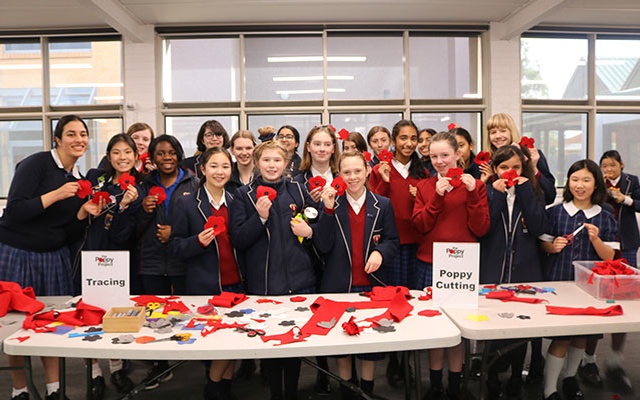 Maddie's story is personal and moving:
"I am doing this because it is quite an important thing for our family. My Dad is currently in the Defence Force, serving in the Navy. My great-grandfather was also in the Defence Force. He flew a plane in WW2 and his plane is over in England in an air force museum. I am very proud of my Dad and all the others that sacrifice being away from their families as well as their homes. Take it from me, I know, it's not easy, to say the least. I have travelled through the battlefields of France and seen a couple of poppies scattered around the place.
Poppies do mean the world to me.
They are a symbol of remembrance and commemoration of the fallen and those who are currently serving our country. It is in remembering the past we can hope to secure the free and safe life our service people fought for."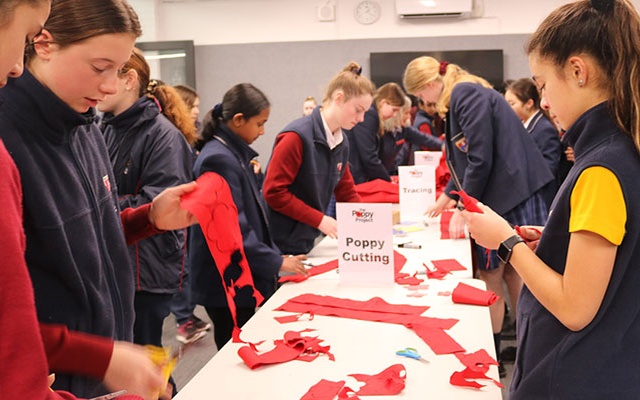 Avila College students and staff are busy making red and purple poppies in support of Maddi's Poppy Project and asking members of the extended Avila community if they can help too.
You can find templates and designs here:
Crochet Poppy Video
Felt Poppy Template
Knitting Pattern
A Poppy Collection Box is set up at the Avila College General Office and in the Holy Family Parish.