March 6, 2017
Back
2017 Avila College Swimming Carnival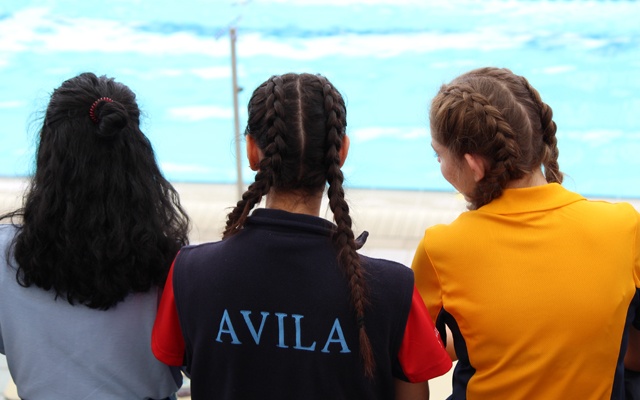 On Thursday March 2nd, Avila College held its annual House Swimming Carnival at Melbourne Sports and Aquatic Centre. Not only was this a day of great competition, but also a celebration of house spirit and colour.
The day was feverishly embraced by all, highlighted by a record attendance and outstanding participation. Students demonstrated their participation not only in the swimming pool, but also by assisting around pool deck, and by supporting their fellow competitors in the stands. The Points Swim was again one of the highlights of the day with brilliant participation from students from all houses. A special thanks and congratulations must be given to the student leaders on the day who were instrumental in driving the festival like atmosphere.
Another highlight of the day was the inaugural running of the Avila 'Splash and Dash'. This event pits the 8 fastest freestyle swimmers across the entire College against each other over 50 frantic metres! The first addition of the race did not disappoint with the result going right down to the wire. Congratulation to Audrey Charlton from year 11 who won in a blistering time of 32.64 seconds.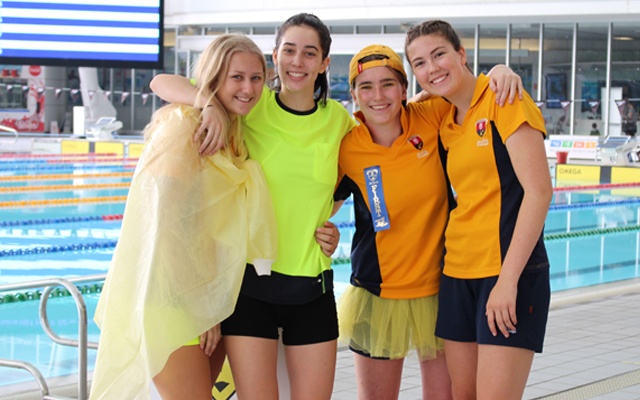 The race for House honours as always was hotly contested, with Flynn, MacKillop and Chisholm house competing desperately to wrestle back the trophy that Nagle convincingly won last year. This year however, it was Flynn who came out on top. Congratulations not only to Flynn House, but to all students involved on the day. A special thank you to all staff for their hard work in helping to make the day a great success and to all the parents who came along to support their daughters.
House Results
1st Flynn – 1165
2nd Nagle – 818
3rd MacKillop – 790
4th Chisholm – 700