Our Approach to Remote Learning
Avila College's approach to remote and flexible learning offers students and teachers the opportunity to collaborate, utilise a number of interactive platforms and provide the chance for students to become more agile in their thinking. Students learn through a blended learning model, which includes online and offline learning tasks and assessments and check in with teachers to confirm that they have engaged appropriately with the content and that their understanding of the content supports their progress towards the identified learning intentions and success criteria.
The video and presentation below has been designed to provide greater information for students and parents, useful tips and clarify expectations within Avila's Continuity of Learning and Wellbeing framework.
Watch the Video
Explore the Presentation
This interactive Prezi presentation outlines in greater detail, the Avila Continuity of Learning framework.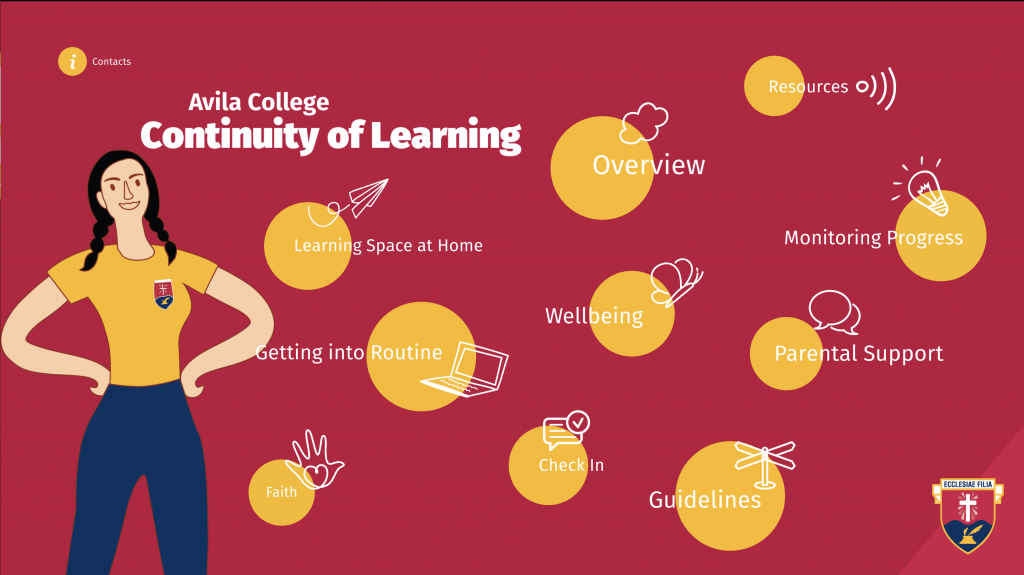 Click here to download the static PDF version.
Discover the Top Ten Tips for Students